Dog Rescue
---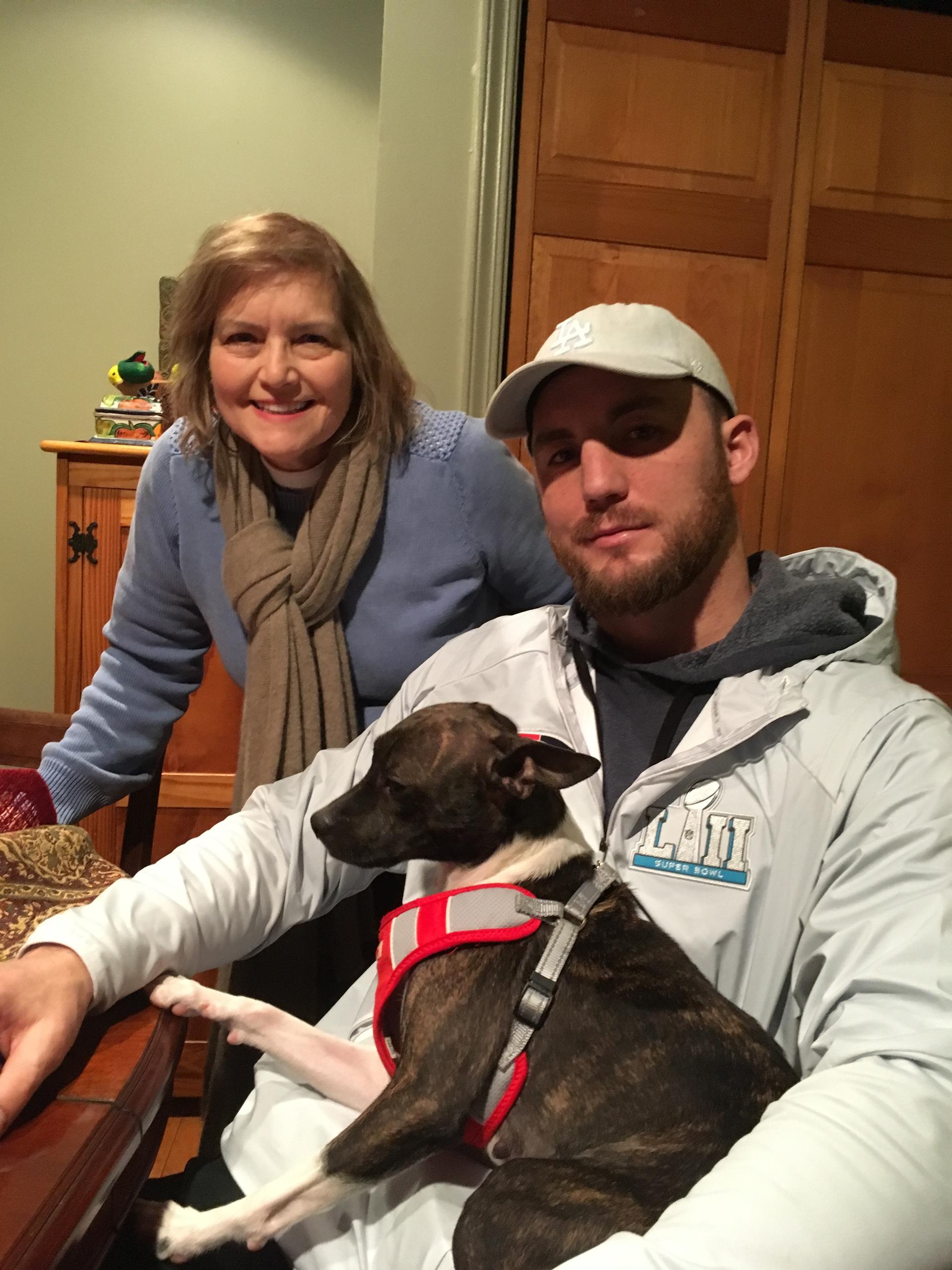 For many years, my family and I have rescued, fostered and found perfect homes for dogs and puppies. Most of them come from high kill shelters in Kentucky, Southern Illinois and Indiana.
I brought home a downtrodden small female dog in early November who wasn't even scheduled to be on the transport truck. To my surprise, when I took her in to be spayed, the vet said it looked like she might be pregnant! Sure enough, 4 weeks later, she gave birth to a brood of 7 mixed breed puppies. For the next 8 weeks, we cared for the mom we named Velcro as she was never far from my side. She was a great mother to her puppies. After the pups were adopted, she was next to find a new forever home.
I received a call from the head of ARF, Animal Rescue Foundation www.arf-il.org that a prospective owner was interested in Velcro. They were looking for a Basenji mix as they are athletic and don't bark, It was right before the Super Bowl. The interested family was a player with the New England Patriots, Trevor Reilly, and his family! He drove from Minneapolis after the game and picked up Velcro and she has now found a new home with him and his family! She has made a great addition to their family.
When you are considering a dog or cat, adopt don't buy. Go to petfinder.com if you are looking for a particular breed.
---